Project Outcomes:
The Digidol project sought to open up access to culture across the whole of Pembrokeshire through innovative uses of new and emerging digital technologies.  The project addressed the particular needs of Pembrokeshire as a rural county and the associated deprivations that the county faces.  Using digital technology to explore people's relationship with place and increase their sense of connectedness in a geographically diverse, widely spread out, and sometimes isolating county.
Demand from the community for the work of this project was clearly evidenced amidst the Covid 19 crisis when this innovative programme was able to gather knowledge from the previous 18 months of project work and pull together a much needed online programme keeping both volunteers and audiences connected.  The feedback has been extraordinary. 
" The project has most definitely enabled Span Arts to adapt in the current crisis of Covid 19, to operate effectively and remotely, whilst still being able to maintain our provision to the people of Pembrokeshire, and to have the means, creativity, knowledge, confidence and creativity to hopefully weather and withstand the pandemic in order to survive and be here for future generations.  We are keen to share this learning, and to help others to weather the crisis through such innovative work".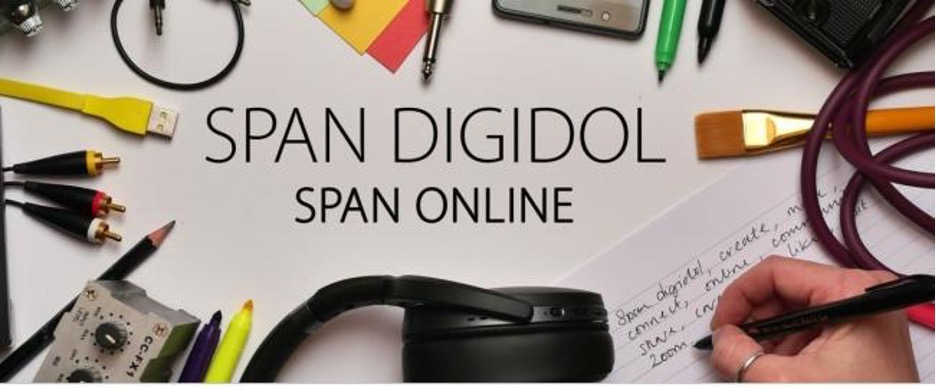 Lessons Learned:
Ensuring freedom to take risks is vital for a forward-thinking arts organisation - Digidol has been a challenging project for the organisation. It has pushed many of our volunteers and trustees outside of their comfort zone, and tested people's preconceptions of what Span is, what SPAN does and how we best operate. In this way, the Digidol project has been invaluable in terms of providing an opportunity for the organisation to trial new ideas, take risks, develop thinking, work in new ways in order to uncover and expose new opportunities for engaging people across a widely dispersed county, if technology was part of a tool kit for audience engagement.
Watch the Case Study Film Below: